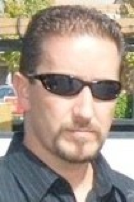 Master Instructor and the Director of Bail Education Association
ROB DICK brings over 34 years of combined law enforcement, private investigations, multi-million dollar bail bond company owner and private bail contract enforcement to the bail education program.  Many bail bond company owners consider Rob to be one of the most successful bounty hunters actively working in the country today.  He is a national speaker and guest of conventions throughout the bail bond industry.  His exceptional success rate of closing cases through location and capture of defendants, preparing and appearing in court on bail bond motions and advising bail bond companies and sureties have made him a leader in this industry.  His successful closure rate of thousands of cases handled liability-free while saving bail bond companies millions of dollars, sets him apart from all other instructors in the bail industry.  His career has taken him to all 50 states and some US territories to close cases as well as participating in the extradition process of fugitives from several foreign countries.
Rob has participated in the formulation, assistance  and passing of legislation for the bail bond industry.  His advanced study and understanding of the law has assisted him in achieving one of the highest success rates for closing cases.  Through the preparation of court moving papers, appearing in court and overcoming oppositions from county counsels or prosecuting agencies, his motions have been granted and the bail bonds exonerated.
Rob began his teaching career as a guest speaker and instructor with bail education providers throughout California.  Soon Rob was approached by several individuals wanting to use his unique instructional style to develop improved training systems for the bail industry.    Seeing firsthand what the other providers were lacking in their course instruction,  Rob has taken his knowledge and unique style of teaching to a much higher level.
Bail Education Association
"Where real world experience meets state-of-the art training."

This information is not available with any other bail education provider.  The bail bond industry is constantly evolving.  Only professionals that continue to thrive daily in this industry can provide the most up-to-date training and tactics, ever-changing legislation, court case decisions and industry-specific needs.  You've heard the saying, "Those who can't do, teach?"  Well Rob Dick is a teacher that DOES!
CREDENTIALS
CA Licensed Private Investigator PI 21921
Professional Investigators of California - Capital District Director 2016 / Vice President 2015 / 2nd Vice President 2014 / Capitol District Director 2011 - 2013
NV Licensed Bail Enforcement Agent 579222
Instructor for California Department of Insurance Approved Courses - Bail Agent Licensing / Bail Agent Continuing Education  / Bail Agent CEW Advanced Training
Taser International, Inc. Certified Instructor  
CA DOJ Handgun Safety Certified Instructor 107707  
Arrest & Control Instructor
Law Enforcement Pistol/Rifle Instructor
Center-Axis-Relock Firearms System Trainer
NRA Firearms Instructor 174762322
Florida & Utah Concealed Carry Instructor I102094
Licensed Locksmith LCO 4892
Surety Bail Bond Auditor
General Agency Owner